The firm, which is celebrating its 150th anniversary, delivered a 2.3% operating margin from turnover marginally ahead at £787m.
Chief executive Stephen Fox said the dramatic turnaround was a vindication of managing risk and only selecting projects with appropriate contractual terms.
"We will continue to pursue this strategy of selectivity with projects that we can add value to through two-stage early contractor involvement."
He added: "We have maintained our focus on Royal BAM Group's Back in Shape programme, which has generated improvements in the quality of our order intake, the use of trade working capital and reductions in our company overhead costs.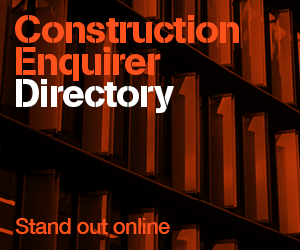 "Our forward order book is healthy following the award of contracts at Hinkley C, the western section of Thames Tideway, The highlands enhancement programme and securing places on several framework programmes with Transport for London, Environment Agency, South East Water and the Generation 3 local authorities' highways scheme," said Fox.
During the year BAM Nuttall achived a major training milestone with the award of its 6,000th NVQ. Investment in craft apprentices has lifted directly employed trainee levels to 6% across the business in addition to those supported in the firm's supply chain.
During the year the average number of staff dipped from 3,122 in 2014 to 3,053, with around 1,230 weekly paid.