David Cameron had been expected to approve the £17.6bn expansion on July 7, but now there are serious doubts whether any decision will be taken before the Tory leadership election.
The future of South East airport expansion will also be seized upon as a pointer for a post-Brexit Government's commitment to the National Infrastructure plan.
Concern about the project's future prompted Heathrow airport boss John Holland-Kaye to issues a statement over the weekend saying that the airport had an even better case than before because of the UK's need to boost trade with new markets.
"At an uncertain time for the British economy, MPs recognise that Heathrow is a private-sector infrastructure project that will spread growth across Britain from the moment that we get a green light.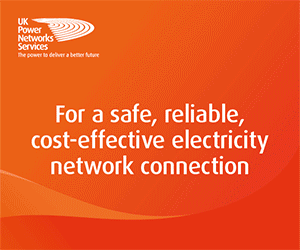 "Now more than ever, people across Britain are counting on the government to take bold decisions that show we are a confident outward-looking trading nation."
He cited a survey of 150 MPs commissioned by the west London hub that found about two-thirds believed the project would strengthen the UK.
MPs ranked Heathrow expansion as the top infrastructure project for spreading growth across Britain – ahead of projects like HS2, HS3 and notably with Gatwick expansion last placed.
The findings reveal a fear amongst MPs that at a time when the country needs to unite, regional growth could be undermined if Heathrow isn't given the green light to expand.
But campaigners against a third runway at Heathrow are already sensing a victory with the rise of Boris Johnson, who was fiercely opposed to the scheme.
John Stewart, chairman of anti-Heathrow expansion group Hacan, said: "Brexit must cast doubts on whether a third runway at Heathrow will ever be given the green light."
A major contractor linked with the airport project said: "We are very nervous about the future of Heathrow. There is a real risk that the project will now lose momentum because of the political distraction that the referendum has caused."
The future of plans for Heathrow will be an important pointer for the future of other major infrastructure projects as concern grows about the future of the second phase of HS2 and Hinkley Point.
Lord Berkeley chairman of the Rail Freight Group, has warned that sections of HS2 to Manchester and Leeds, were seriously at risk of being axed given the financial uncertainty of Brexit and turmoil in the Tory party.
A Cabinet Office spokesperson said: "The government remains fully committed to delivering the important infrastructure projects it has set out and will also continue to take forward important legislation put before Parliament in the Queen's Speech."