WSP tabled a £24m bid for the ailing Sweett Group last month, which at the time was recommended by Sweett's board.
But now the board is recommending the new offer from Currie & Brown, which separately bought Sweett's Middle East and Asian operations earlier this year.
Currie & Brown,which is owned engineering giant the Dar Group, said that it could generate cost savings from delisting Sweett from the stock market and the rationalisation of property, back office and shared services.
If the deal is backed by shareholders, Sweett's directors will step down.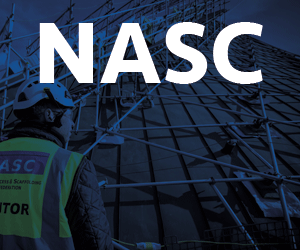 Today jilted WSP raised the possibility of bid war breaking out after issuing a statement floating the possibility of a higher offer.
"The board of directors of WSP would like to announce that it is currently considering its options. WSP will issue a further announcement in due course, in the meantime Sweett shareholders are advised to take no action."
Sweett is facing the prospect of losing its banking facilities in early July. As part of the bid Currie & Brown has also offered Sweett access to £9.5m in debt facilities on the same terms offered by its current bank, the Bank of Scotland.
John Dodds, chairman of Sweett, said: "The directors have considered the merits of the WSP proposal and are now recommending the new offer of 42 pence in cash per Sweett share.
"In addition, in light of the unwillingness of the Sweett Group's bank to extend facilities beyond 8 July 2016, the Sweett directors have also taken into account Currie & Brown's provision of the liquidity facility."
David Broomer, group chairman of Currie & Brown, said: "This transaction will bring together two well-respected businesses to create a leading construction advisory business and deliver a key element of Currie & Brown's strategy – to provide a quality offering to global and local clients alike.
"The acquisition of Sweett will create a business of substantial scale in the UK, which will provide a compelling offer to clients and significant opportunities for all our people to develop."