Staffordshire County Council and contractor Amey are running the contest, which is being backed by roadworks database firm Elgin and innovation consultant Tenshi.
The Dare to Solve: Roadworks contest aims to unearth solutions to help local authorities, utility companies and their contractors communicate with the public, and help people understand and prepare for planned and emergency works.
The contest offers start-ups and entrepreneurs funding to develop and trial their proposal in Staffordshire with the two contractors.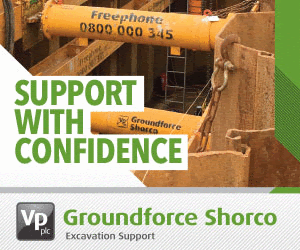 Firms are already using data and new technologies to minimise the impact of roadworks on road users.
This includes platforms to enable more joined up works planning and execution, and innovative no-dig technologies such as robots to "live" in utilities pipes where they can constantly inspect and repair infrastructure.
While these developments have the potential to reduce cost and duration, any disruption caused by roadworks is still highly visible and quickly felt by local residents, motorists and businesses.
The winning entrepreneur will retain 100% of their IP and will receive mentoring and promotion to help bring their solutions to market.
Staffordshire County Council's cabinet member for highways and transport Mark Deaville said: "Staffordshire County Council is committed to improving how we manage and maintain our roads while minimising the impact of these essential works on residents, businesses and visitors.
We're looking forward to seeing how data and emerging technologies can be exploited to help people understand and prepare for changes to their roads, avoid traffic congestion and delays, and feel less disruption to their daily lives due to roadworks."
A  briefing event will be held on Thursday 29 June in London or anyone interested can apply  by the 12 noon 15 July deadline. Questions? Get in touch by emailing contests@datakiln.org.