PC Gavin Brewer and his TV producer boy friend Stuart Meads had been drinking when they got into a fight with each other.
CCTV footage showed the two men, both in their early thirties, grappling before one pushed the other against the site hoarding, which gave way, leading them to topple head first into the basement of a residential site near Euston Station back in October 2013.
Both men suffered catastrophic head and neck injuries, the Old Bailey was told.
A joint Metropolitan Police and Health & Safety Executive investigation subsequently found that the hoardings had been fixed in such a way that only a small force would have been required to make them give way.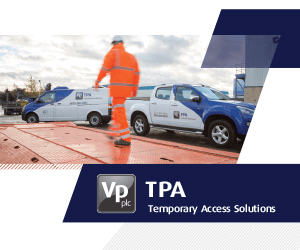 Monavon Construction, based in Bounds Green, pleaded guilty to two counts of corporate manslaughter and a charge of failing to discharge its duty to persons other than employees.
The firm was fined £250,000 each for the deaths as well as £50,000 for the heath and safety breach. It was also ordered to pay £23,653 costs.