In an upbeat year-end trading statement this morning chairman Steve Morgan said annual profits were expected to be at the upper level of city expectations of £240m.
His upbeat but cautious view came after Redrow saw its shares dive 30% since the vote to leave the EU.
"In the run up to the EU referendum there was no impact on house sales or visitor levels.
"Although it is too early to tell whether Brexit will have any effect on future sales, initial feedback is that sites remain busy, reservations continue to be taken.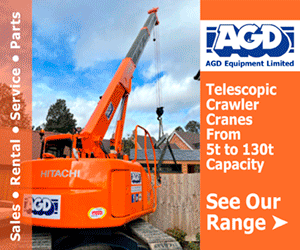 "Indeed, we witnessed long queues and strong reservations at new sites launched last weekend."
Morgan added: "The fact remains that there is a long term underlying demand for new homes following decades of under supply.  This chronic shortage of housing leaves market fundamentals unchanged."
Turnover jumped 20% to reach a record £1.38bn over the year as the number of completions jumped 17% to 4,716, with private completions up by 12% to 3,882.
Redrow's average selling price of private homes rose 10% over the year to reach £328,500.
In central London, the region expected to be worst hit by Brexit fallout he said developments at Commercial Street and Amberley Waterfront were now completed and significant progress has been made at Holland Park Avenue and Connaught Place, where just a handful of plots remain.
All other London developments, including the Croydon Joint Venture, had sold either in line with or exceeding management expectations.