According to the chairman of a high level report from the Institution of Civil Engineers, the Government has a good route map for balancing growth in the country provided it can avoid damaging the economy by reverting to stop-start construction.
Adrain Coy, vice president of the ICE, and chairman of its State of the Nation: Devolution report published today, said: "Providing we can smoothly replace EU strategic funding for infrastructure, the picture does not need to be gloomy.
"In many ways the European superstate did not fit the regional devolution model favoured by Government of taking infrastructure development and decision-making to the most appropriate level."
He said that Government's effort to rebalance the economy with infrastructure as the key driver, and new combined authorities and transport bodies as deliverers remained the right strategic path.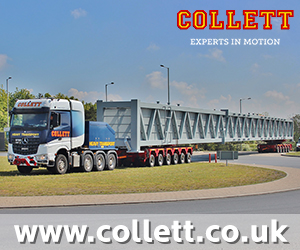 "It is right that infrastructure investment is the driving force behind Government's plans to rebalance the economy, and we hope to see ongoing commitment to the devolution agenda during the EU exit negotiations, so momentum is not lost.
"Looking forwards, combined authorities must now take the helm and deliver these benefits locally. This will be no mean feat, but with the right frameworks, investment and skills in place they can succeed. "
But he warned that while combined authorities had the will and powers, their financial means were currently too limited.
"We would like to see the restrictions on combined authorities accessing additional financing streams lifted, so they can invest in infrastructure – and skills – that can really transform a region."
Furthermore, ICE said an infrastructure strategy based on need should be established for every current and emerging economic area – including more rural areas without a multi-city make up – so money is directed towards the right projects.
ICE 10 recommendations to drive devolved infrastructure delivery
All future devolution proposals should demonstrate how they will improve quality of life and environmental sustainability in addition to driving economic growth
Authorities seeking a devolution deal should demonstrate a clear model for leadership and accountability
Restrictions stopping combined authorities from accessing flexible private finance streams must be lifted
Future devolution deals must include funding for digital infrastructure
Infrastructure strategies should be developed for emerging economic areas in England
Similar approaches to identify strategic needs should be developed for London, Northern Ireland, Wales and Scotland
Infrastructure strategies must have weather resilience at their heart
Publish regional pipelines setting out confirmed infrastructure projects
Combined authorities should be given responsibility for the skills development of those aged 16-19 
Government should provide pre-submission advice