The worker was taken to hospital last week after being struck by the car at Rising Bridge roundabout near Haslingden where a £4.5m road improvement scheme is taking place.
The roundabout had just been closed for the night when the motorist arrived on the scene and attempted to drive through by removing cones.
When one of the road workers intervened to make the driver aware that the road was closed, the driver shouted abuse at him and sped through the roadworks, striking the worker's leg.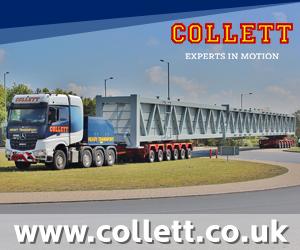 The car was then driven further into the roadworks towards machinery and other road workers. The driver swerved onto a grass verge to get through and collided with a contractor's flatbed truck before driving off.
The car registration was reported to Lancashire Police which is now investigating the incident.
Alan Shepherd, Highways England's Regional Director in the North West, said: "Our workers routinely face verbal abuse from drivers as they do their job and shockingly this led to one of them being injured earlier this week.
"No-one should have to suffer this kind of abuse just for doing their job, and I hope drivers who have been abusive to road workers or attempted to drive into roadworks in the past will reconsider their attitudes as a result of this incident."