Once the remaining boiler house at the Didcot A plant has been blown down demolition contractor Brown and Mason will resume the search for the bodies of three of the men.
Part of the main boiler house unexpectedly partially collapsed killing four men working for demolition contractor Coleman and Company in February.
The body of Coleman and Company worker Michael Collings, aged 53, was found soon after the tragic collapse, but work to recover the bodies of three of the men – Ken Cresswell, John Shaw and Chris Huxtable – was halted when contractors reached the 50m exclusion zone around the weakened boiler house building.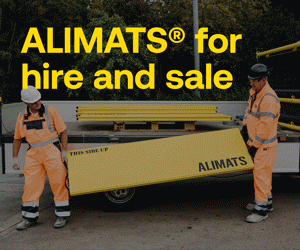 The power company has written to local residents informing them that charges are in the process of being set using robots ahead of the planned blow down.
"On 11 July our contractor will begin to prepare the building for the controlled explosive demolition, " it states.
"This process will take around up to two weeks. We will give 48 hours' notice of the exact date and approximate timing of demolition."
"The explosion and collapse may be heard off site, however any noise will be over in under a minute. It is possible that there will be airborne dust, this is not harmful but could cause a nuisance."