Toscafund Asset Management, which owns nearly 20% in the national hirer, has called for an extraordinary general meeting this morning amid mounting frustrations about Speedy's financial performance.
Martin Hughes, founder of Toscafund, who has been given nickname of the Rottweiler in the City for his uncompromising investing practises, wants to see David Shearer a turnaround specialist and former Crest Nicholson chairman take over at the top.
Toscafund said it "believes that Jan Astrand has been indecisive as a business leader."
Hughes added: "The decision to call a General Meeting has not been taken lightly.
This is the first time in our 16 year history that we have felt compelled to take such action.
"David Shearer has confirmed that he is willing to accept the appointment as a director of Speedy Hire.
"Toscafund considers that David will be able to add significant value to the Board as it oversees Speedy Hire's organic turnaround plan, and also has the requisite experience to examine any suitable consolidation prospect.
"We are a committed shareholder of Speedy Hire, have been invested since 2013, and now own 19.5% of the equity.
"As the Company's largest shareholder, we believe it is our responsibility to look after the interests of all investors."
Speedy's board issued a statement this morning confirming that it would call a general meeting once it received a formal requisition from the city investment fund.
The call for further change at the top comes after a long run of profit warnings and boardroom departures despite strength in the broader hirer sector.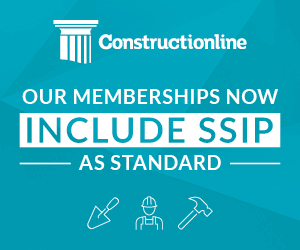 Two months ago Speedy unveiled a £58m loss in 2015 after exceptional administrative costs of £59.9m were incurred over the year.
Russell Down, now chief executive who was brought in 18 months ago, said that Speedy was now set on a recovery course after a period of restructuring to create a leaner, more effective structure, and competitive overhead base.
The firm has been through a series of management upheavals since Steve Corcoran chose to quit the business following the discovery of a £5m black hole in the company's overseas accounts nearly three years ago.
Åstrand joined Speedy nearly two years ago after running rival hirer Lavendon's Continental European business for several years.
Just before his appointment, ex-Costain man Mark Rogerson took the helm as chief executive and focused the business on the UK, but left after just 18 months in the job, following further profit warnings.
Down, who had been appointed initially as finance director then took over as chief executive, with a cost-cutting recovery plan and fresh management team.
Shares in the group lost more than half their value last year.