Accounting standards watchdog, the Financial Reporting Council, has struck off former Connaught finance director Stephen Hill and his deputy David Wells over incorrect accounting of a significant short-term loan in the publicly quoted firm's 2010 interim results. 
Connaught collapsed six month later with debts of £220m in what ranked as one of the biggest contractor collapses seen in the industry.
Both men who are members of the Institute of Charted Accountants in England and Wales admitted their conduct fell significantly short of standards expected.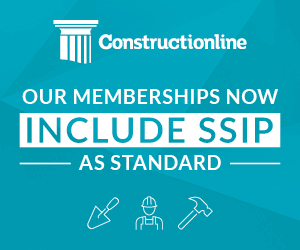 Hill was banned for five years from the profession and ordered to pay £133,000 towards tribunal costs, while his deputy Wells was barred for three years with £125,000 costs.
The £4m short-term loan from Connaught's CEO was made shortly before the February half-year end, and then substantially repaid two months later.
The cash was not accounted for as a loan but as operational cashflow, which was "materially misleading", the FRC said. In addition, the loan was not disclosed to the audit committee or the auditors.
This raised Connaught's cash conversion rate a vital benchmark for the contractor at the time. Without the loan, Connaught would have fallen 6% – 11% short of its 70% cash conversion target.
This was one of several key measures used by analysts and one upon which investors rely – and a figure that was especially important to Connaught at the beginning of 2010.
In settlements, the FRC's independent tribunal accepted that neither Hill or Wells acted dishonestly.
For his part Hill admitted that his conduct was sufficiently reckless to have amounted to acting with a lack of integrity, while Wells admitted that he failed to act in accordance with the ICAEW's fundamental principles of objectivity and 'professional competence and due care'.
Gareth Rees QC, executive director of enforcement and executive counsel of the FRC, said: "The outcome sends a clear message to accountants in business of their responsibility to carry out their work diligently and in accordance with professional standards. "