The £400m project will involve redeveloping the vacant GlaxoSmithKline site at the New Frontiers Science Park to create a centre of excellence for research, health improvement and protection.
The proposals include keeping existing buildings and developing new research facilities and offices within a campus setting.
PHE plans to reuse and refurbish four of the existing buildings created by GSK. This will provide up to 64,000 sq m of floor space in the retained buildings.
Several other buildings and structures will have to be demolished to make way for the proposed development.
The world-class science research facilities will bring together world renowned scientists to work in a single integrated campus.
Contractors are being invited to a bidders days on 7 September to hear more details about the four contract lots planned to deliver the ambitious scheme. Bidders interested in completing a PQQ submission and attending the PQQ Industry Day are required to access and return a completed confidential disclosure agreement because of the sensitive nature of the project. Further information is available from the web portal.
PHE Science Hub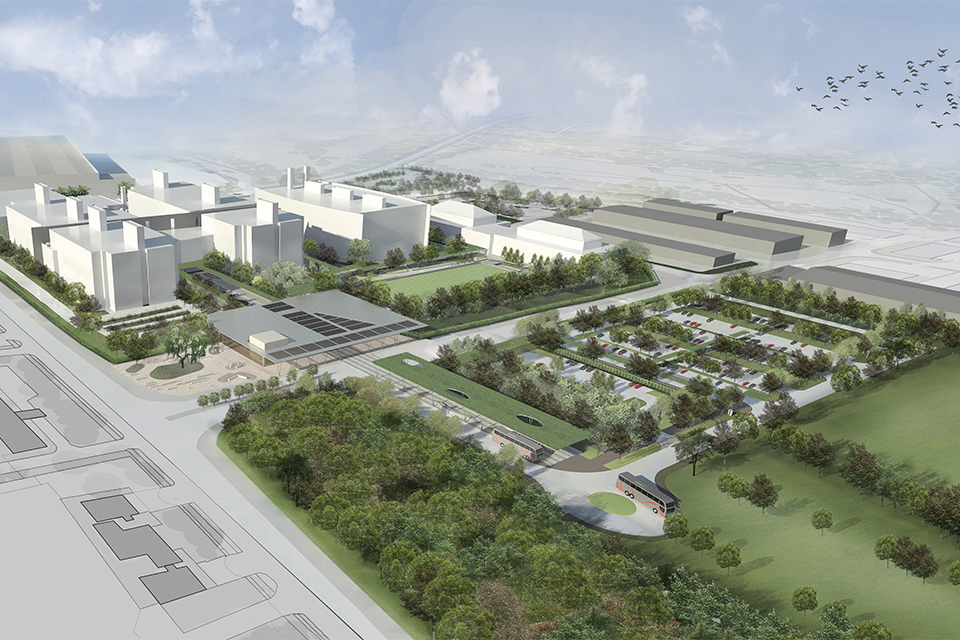 The project will be delivered through four main building contracts let through a two-stage tender process.
Lot 1 — New build high containment bioscience laboratory building (£160m) –Preconstruction start 30.6.2017. Completion 31.3.2023
Lot 2 — Refurbishment of Mixed use Laboratory Buildings (£100m) – Preconstruction start 30.6.2017. Completion 30.6.2021
Lot 3 — Arrivals, Administration and Logistics Buildings (£35m) – Preconstruction start 30.6.2017. Completion 30.6.2021
Lot 4 — Site-wide Infrastructure and External Works (£70m) – Preconstruction start 30.6.2017. Completion 30.9.2022