The scheme, which will be delivered by ISG, involves the redevelopment of the eastern side of Lime Street for mixed use including commercial, retail and leisure uses.
Neptune Developments had fully-funded the project after securing planning approval back in September 2015, but the scheme had been on hold until now.

Initially work involves the clearance of a series of run down buildings in the city centre and construction of a hotel and student accommodation.
This will be followed by a proposed entertainment and media hub in the former ABC-owned Futurist Cinema, which will be demolished losing its historic facade.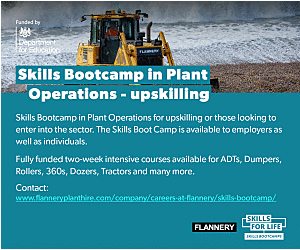 McVey Demolition mobilised on site to start work just hours after the court ruling.
Steve Parry, Managing Director of Neptune Developments, said: "This series of legal challenges have cost more than £2m and have been a monumental waste of money and time for all those involved."
Mayor of Liverpool, Joe Anderson, said: "It is now almost a year since we granted this scheme planning permission, and due to the legal action this scheme has been in limbo, meaning Lime Street, one of the city's key gateway routes, has not had the investment that it so desperately needed.
"We have now had two thorough and comprehensive independent examinations of this decision and in both cases we have been found to have acted entirely appropriately and properly."