The works include modification to existing railway lines from Barking station over a stretch of 3km with a new 1.5km stretch of railway from Renwick Road overbridge to a new terminus station.
Once the new London Overground line is finished it will serve the planned 11,000-home Barking Riverside development.
TfL has placed a public notice seeking expressions of interest to construct the rail extension ahead of a formal invitation to tender in 2017 following the completion of design work.
Construction of the 4.5km extension of the Gospel Oak to Barking line is slated to start in late 2017 with train services commencing in 2021.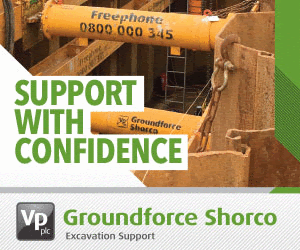 The extension is fully funded, with the majority of the £263m cost of the scheme being met by the developer Barking Riverside Limited, a joint venture between the GLA and London & Quadrant, who are stumping up £172m, the remainder being provided by TfL.
Mike Stubbs, TfL's London Overground Director, said: "This vital new railway will open up the Barking Riverside area, supporting up to 10,800 new homes, along with new jobs and improved facilities for the local community. The London Overground network has helped regenerate other parts of London by providing a frequent, reliable and high standard rail services, and this rail extension will help Barking riverside to grow and develop."
The project is part-funded by TfL's £360m growth fund, which is creating more than 50,000 homes and 30,000 jobs by supporting 14 transport projects across London that are directly unlocking development.