Desco, which has offices in Sunderland, London, Croydon, Leeds, Qatar, and Manila, will keep its existing management board while becoming a wholly owned subsidiary of Pell Frischmann, itself owned by German investor RAG Stiftung.
Tushar Prabhu, chief executive of Pell Frischmann, said: "We have a long-term strategy for dynamic growth through the acquisition of related and complementary consultancy engineering companies.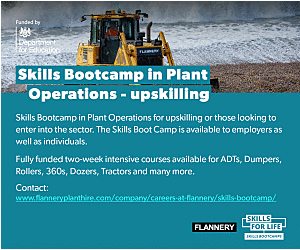 "Desco is a fast growing and innovative specialist in MEP engineering that fits Pell Frischmann well in terms of culture and ambition, and we are pleased welcome it into our team."
Paul Marshall, Managing Director at Desco, said: "This marks a new and exciting phase for Desco as we accelerate our growth strategy with the backing of a major international investor and with Pell Frischmann's expertise across the infrastructure and property sectors."
This model is expected to be repeated as Pell Frischmann grows its group of businesses in the UK and overseas.