The firm revealed the extent of damage to the business this morning after reporting a half-year group pre-tax loss of £34m.
Chief Executive Adrian Ringrose said: "We have taken the decision to exit business where we take contractual process risk on the construction of energy from waste facilities.
"The exited business comprises six contracts with aggregate whole-life revenues of £430m that we entered into between mid-2012 and early 2015."
He added: "Our assessment of the aggregate impact of the exited business is in line with the £70m we announced in May.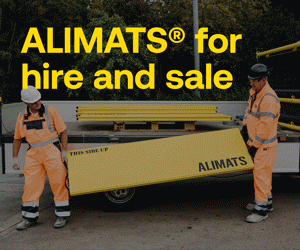 "The significant milestones that effect our exit from these contracts will take place through 2016 and 2017 and we expect the cash outflow associated with these losses to be substantially borne this year."
He added: "Managing the challenges of exiting from these complex projects is a significant priority, as is ensuring our processes continue to improve given the lessons we have learned."
Ringrose said headline trading across the rest of Interserve's divisions and regions remained good. Revenue rose 2.4% to £1.63bn with headline operating profit, excluding energy contracts, ahead a similar amount at £63m.
But an £88m operating loss on exited energy from waste projects plunged the firm into a £33.8m pre-tax loss for the half year.
The strategic review of the equipment services division, which incorporates RMD Kwikform, continues and is expected to be concluded later this year.