The winning consortium comprising Pick Everard, Gleeds and AECOM came together under the name Perfect Circle to bid for the new full multi-service framework.
The new National Built Environment Consultancy Services framework consolidates and expands on two previous existing frameworks covering asset management, surveying and design and separate project management and cost consulting services.
Now public sector clients will have access to an extensive range of services from one source offering speed of appointment and cost efficiency.
Around 150 SMEs will support the consortium as supply chain partners with 27,000 discipline experts spanning the group.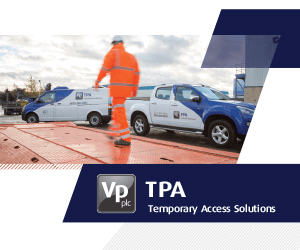 Perfect Circle has specifically committed to creating significant opportunities for micro businesses. In order to enhance communications between these various stakeholders Perfect Circle will create a web-based collaborative platform, providing a single portal for exchange of information between partners, suppliers, Scape, authorities and construction partners.
Mark Robinson, Scape Group chief executive, said: "Every single day our public sector clients have to balance two competing forces – the rising demand for services from a growing population and, on the other hand, diminishing internal resources.
"In the current uncertain economic climate, rapid appointment, access to the right skills and advice to get the best from the public estate will be absolutely critical, which is why we have created this new all-encompassing framework."  
Duncan Green, chairman of Perfect Circle and managing partner at Pick Everard, said: "Perfect Circle brings together three industry leading organisations into a full service consultancy consortium that has the influence, scalability and expertise to make a significant and positive contribution to the challenges currently affecting the public sector.
"The consolidation of consultancy services into one framework presented a unique opportunity for our respective businesses to join forces and create an offering of unrivalled added value and efficient solutions nationwide.
"Local delivery through SMEs and local supply chain providers sits at the heart of our service offering, and will play an important role in further job creation, more community engagement, better collaboration and increased innovation. 
"There are tremendously exciting times ahead, and we very much look forward to working in partnership with Scape to meet the need of public sector clients and their communities."
 The existing professional services framework both expire on 30 September.