The group, which includes building construction, FM and property development, achieved a margin of 1.4%, with improved cash and working capital.
The mainstream building contracting business, BAM Construction, contributed £4.3m to group profits, up from £3.7m the year before.
Turnover at this contracting business edged up 5% to £817m as the value of construction projects won in 2015 reached more than £800m, 62% from public sector clients and 38% with private sector clients.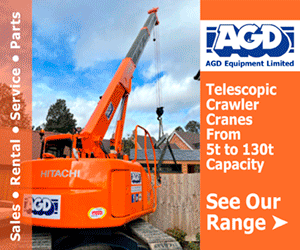 But operating margins remained tight at just 0.6% compared with 0.5% in 2014. Year-end cash fell to £13m from £37m in 2014 and £86m in 2013.
Chief Executive, Graham Cash, said: " All of the 10 operating companies in Royal BAM Group are now aligned to the strategy known as 'Building the present, creating the future' to 2020 and beyond.
"It involves working together more closely, by sharing knowledge and expertise and being at the forefront of technological development in the industry.
"For BAM Construct UK it means that our goal will be to grow margin rather than turnover. We aim to improve profitability through greater efficiency, especially at pre-construction stage, through developing technology, and by maintaining and developing long term relationships with like-minded clients, particularly in the health, higher education, commercial and leisure sectors.
"So far, we are not experiencing any direct impacts from the decision to leave the European Union. I believe our core strategy will enable us to be resilient in the face of any uncertainties in the next few years arising from Brexit," said Cash.