The construction firm also revealed it had set aside £10.5m for payouts to blacklisted workers under The Construction Workers Compensation Scheme set up by eight UK contractors.
Revenue across the group rose 10% to just under £2.5bn at the half-year, with group wide margins slipping from 5.1% to 4.9% due due reduced PFI equity sales during the period.
At the construction division growth in UK construction revenue more than offset another small decline in Canada rising 12% to £687m.
Underlying operating profit edged up to £21m from £19m last time, although operating margin reduced slipped from 3.2% to 3%.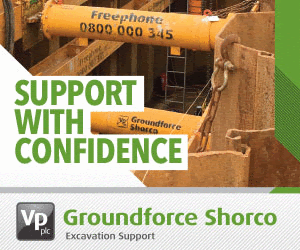 New orders won in the first half topped £700m (2015: £200m) maintaining a stable order book at £2.9bn.
At the expanding support services division operating profits jumped nearly a third to £76m on revenue up 8% at £3.4bn.
The firm also announced the promotion of Zafar Khan to group finance director to succeed Richard Adam who has decided to retire as he approaches 60.
Khan, who is 48, has held the role of group financial controller at Carillion since 2013, having previously worked atthe Al Futtaim Carillion joint venture in the UAE.
Carillion Chairman Philip Green said: "I am pleased to report that the Group's first-half results are in line with our expectations, led by a strong performance in our support services business, which accounted for nearly two thirds of the group's underlying operating profit.
"New order intake in the first half of the year has been strong and continues to reflect the success of our strategy and strength of our business model. Overall, we remain on track to make further progress in 2016".