The firm's name has been resurrected seven years after it was merged with Haden Young to create Balfour Beatty Engineering Services.
The newly-formed M&E business will turnover around £300m with a direct workforce of 2,200.
It is being led by managing director Simon Lafferty, who ran the engineering construction operation from Glasgow and brings more than 30-years' experience in the mechanical and electrical sectors.
His counterpart at engineering services Mark Hoyland is leaving the business after two years as part of the restructure. Balfour Beatty said as yet there were no plans for further staff cuts.
Lafferty said: "Balfour Beatty Kilpatrick will be one of the largest organisations of its type in the UK, offering a range of services and capabilities unique in the mechanical and electrical market.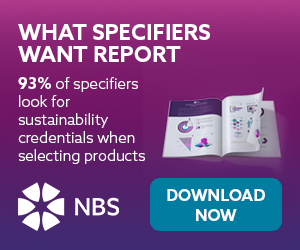 "This move will deliver real benefits for our customers as well as ensuring that we continue to attract and retain the best talent across our industry by offering exceptional and diverse opportunities to work across our sectors."
Balfour Beatty Kilpatrick will target the nuclear, power, infrastructure, process and defence, transport, healthcare, education, residential and commercial sectors.
It will offer additional capabilities through its in-house modular manufacturing facility, Modular Systems +, and its industrial mechanical pipe fabrication facility, which manufactures and installs large, complex, low and high-pressure fabricated piping systems.
Balfour Kilpatrick starts with preferred bidder status for the Hinkley Point C Nuclear power station main electrical package.
Its present contract portfolio includes works on the Queen Elizabeth Class aircraft carriers project, Urenco's Tails Management Facility project, Crossrail's Woolwich and Whitechapel stations, the Gatwick Airport Framework and three major projects within the Nuclear Decommissioning Agency's Sellafield site.
Lafferty will continue to report to Balfour Beatty's UK Construction Services managing director, Dean Banks.