One half of the bridge crashed on to a second lorry on the London-bound carriageway between junction 1 and 4, leaving the other half hanging over the southbound carriageway.
A motorcyclist was hurt whose injuries were described as not life-threatening and the driver of the second lorry was treated for shock.
Witnesses said they felt "lucky to be alive" after the 170 tonnes section of bridge came down shortly after noon on Saturday in busy traffic at the start of the August bank holiday weekend.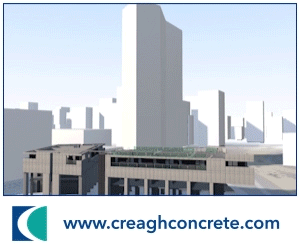 Engineers using Ainscough mobile cranes managed to clear the sections of bridge away on Sunday in a fast-track clean-up to reopen the main route to the the Channel Tunnel after severe travel disruption over the start of the Bank Holiday.
The other half of the footbridge has been left standing after been assessed by highways engineers as posing no immediate threat to motorists.
Investigators are now trying to piece together events leading to the collapse.
Repair work was taking place to put higher barriers on both sides of the walkway to stop people from throwing objects over the side onto the motorway. It is not known whether bridge parapet supplier workers from Varley and Gulliver were on site at the time.
Catherine Brookes, Highways England chief engineer said: "While we concentrated on reopening the road as soon as possible to help drivers, it was imperative this was done safely. We are now making the final preparations to be able lift the remaining closures safely. "The 50mph speed limit is being introduced while until work to remove the rest of the footbridge is complete."