The new building is budgeted to cost between £150m and £200m and its earmarked for West Smithfield, a site where previous plans to build offices and restore the old poultry and fish market were rejected.
Earlier this month architects Stanton Williams and Asif Khan won the international competition to design a new museum at West Smithfield worth £8.45m.
The Museum of London is now seeking an M&E consultant to draw up detailed plans with a view to moving from its home in the Barbican by 2022.
Procurement documents are available free of charge on the Delta e-Sourcing site, expected contract value £2m.
A planning application is expected in 2018 for the proposed 250,000 sq ft redevelopment of the now disused General Market, the Fish Market, the triangular Red House, the Iron Mountain site and the basement of the listed 1960s Poultry Market.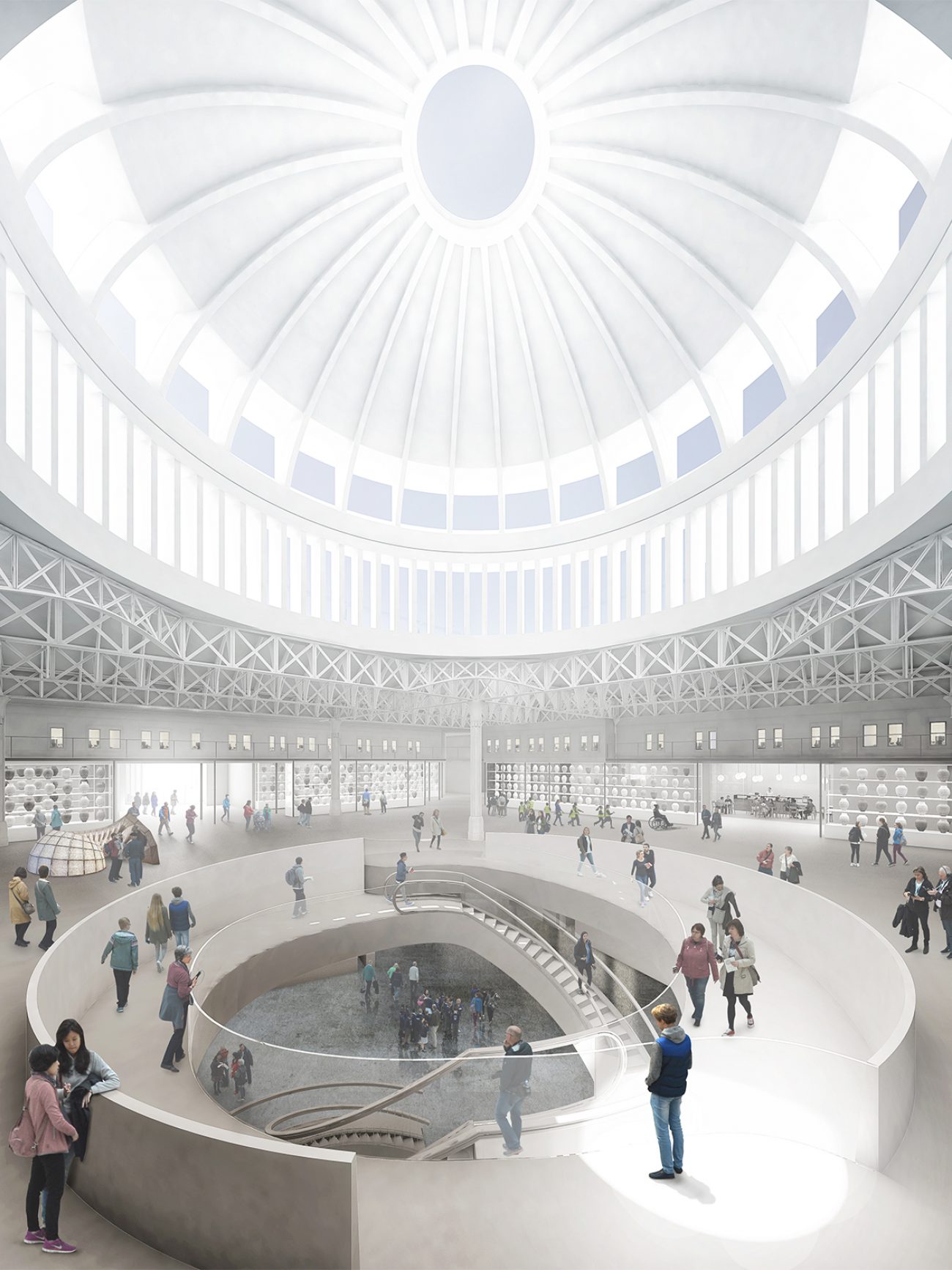 Early concept deign for new museum
• A new lifted landmark dome which would create a beautiful light-filled entrance to the museum;
• Innovative spiral escalators transporting visitors down to the exhibition galleries in a vast excavated underground chamber;
• Flexible spaces that can serve as a new meeting place for London and a centre for events and debate;
• A new sunken garden and green spaces.
The City of London Corporation has earmarked the area around the Barbican, incorporating the museum's existing London Wall site, for an expanded cultural quarter.