The firm hopes to lift output to 1,000 homes annually within three years by rolling out a series of multi-site long-term ventures with housing associations.
It has just signed off the first delivery deal with Together Housing Group.
The new joint venture will develop mixed-tenure housing projects across Yorkshire, Humber and the North West, and confirmed the first new 113 home development site for outright sale in Huddersfield, West Yorkshire with the deal.
Its Northern Ventures model offers a full mixed-tenure development partnership.
Paul Moore, managing director of Kier Living North said that the new model allowed registered housing providers with development aspirations and revenue needs to share activity, transfer risk and tap into Kier's mixed-tenure development expertise, national presence and sales infrastructure.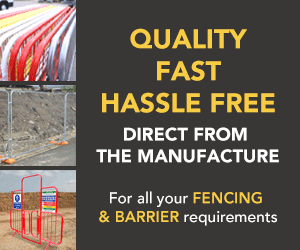 Unlike other partnerships, the joint venture will be used for multiple sites rather than a single-site partnership.
Kier Living has installed a specialist Northern Ventures senior team, as it is expected that this approach will appeal to a wide range of land owners, from private land owners where a high output of affordable housing is required to achieve planning, through to public sector land owners who want to meet mixed tenure housing targets.
Moore added: "We are looking at a joint venture model that provides a longer-term sustainable relationship with a 3 -5 year business plan, giving both partners diverse and sustainable benefits.
"By working together, we can look at larger scale opportunities that are not only attractive financially for both parties, but contribute extra mixed tenure new homes to meet the current UK shortage."
Mark Dunford, finance director of Together Housing Group said: "THG is excited to enter into this partnership with Kier Living to ensure we continue to meet the aspirations of both the Government and our own growth strategy. With focus now on home ownership, we needed to work closely with an experienced developer not only to share the risk and reward but also to learn from their experience and knowledge.
"The intention is to build 500 new properties per year and establish site specific limited liability partnership for each scheme. Any profit returned to the Group will be used to fund our affordable housing programme."