The 60,000 sq ft four-storey Poole Gateway Building on Wallisdown Road will house support facilities for technology and media students.
It has been designed by Atkins to form a new visual gateway to the campus and its parkland setting with Willmott Dixon understood to be onboard for pre-construction work and infrastructure.
If all goes to plan construction is due to start in 2017 following detailed approval by the Borough of Poole.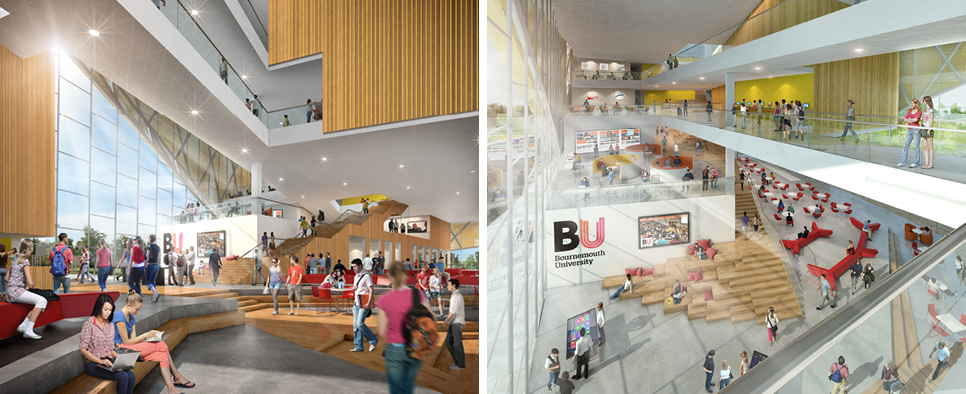 Before that work will start major infrastructure improvements, including a fourth road off Boundary Roundabout linking into Gillett Road, a bus hub on the western edge of the site, and an extension to the car park.
Infrastructure works are due to complete by Easter 2018 with the new building opening in September 2019.
It forms part of a wider £100m programme to expand facilities at the university. At its Lansdowne campus there are also plans for a £40m Bournemouth Gateway Building for the Faculty of Health & Social Sciences.
As part of the Lansdowne project, Three Sixty Developments is also proposing to develop student accommodation with up to 550 beds on a separate site in Lansdowne Road at a cost of £37m.