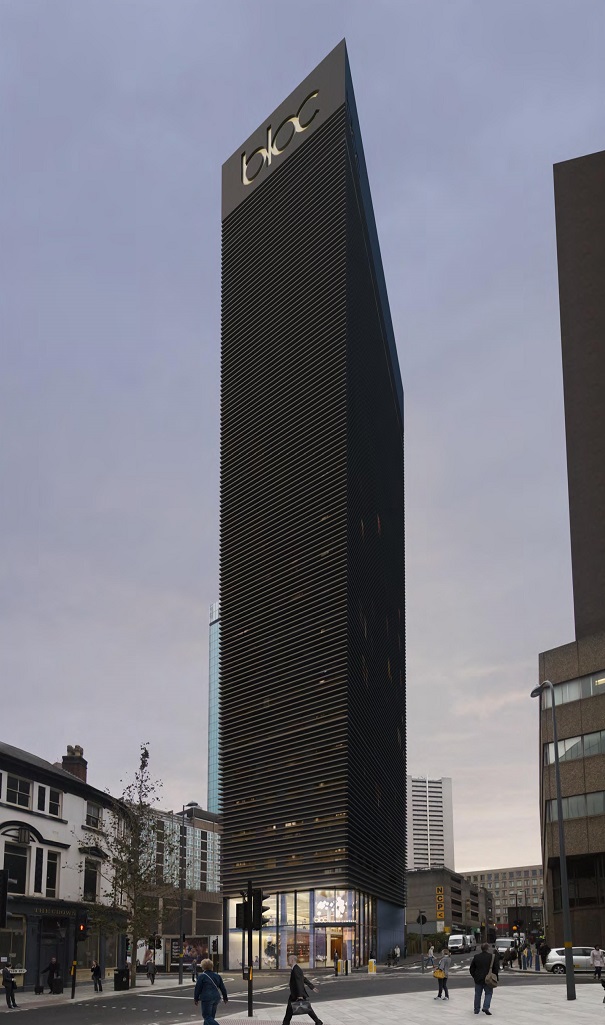 The proposed BLOC Grand Central hotel has been designed by Glen Howells Architects to offer 238 rooms. It will be fitted with dark extruded aluminium cladding profiled with horizontal fins to give the hotel a distinct appearance on the city skyline.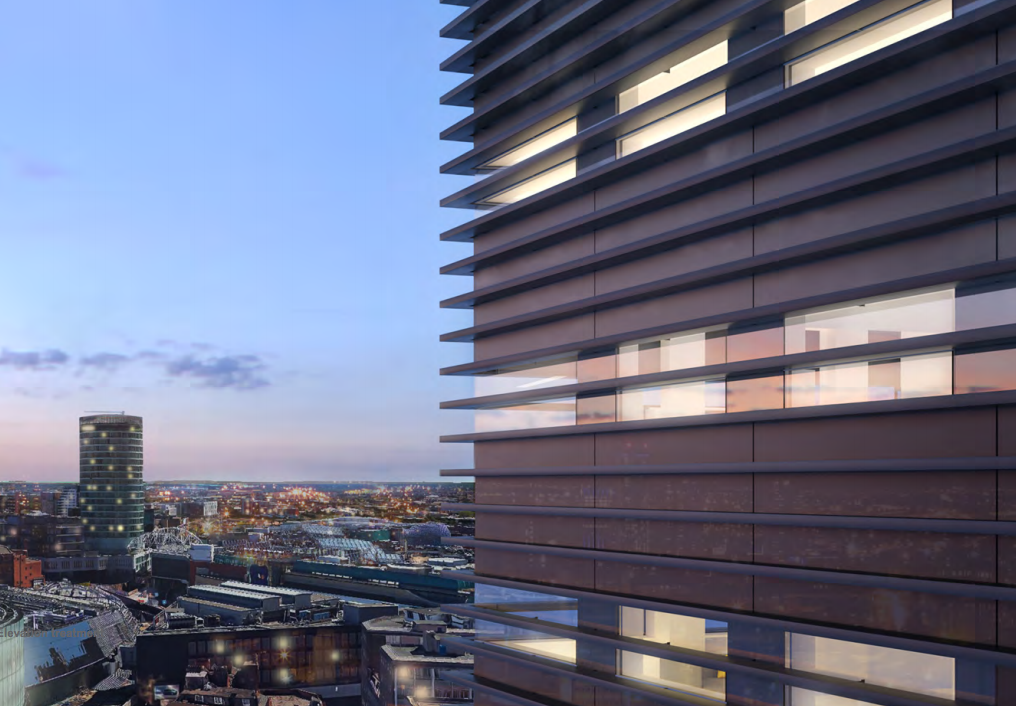 BLOC hotel professional team
Client: BLOC Hotels; cost consultant: PMP Consultants; principal designer: PMP Consultants; lead architect: Glenn Howells Architects; structural engineer: Engineers HRW; services engineer: ESC; fire engineer: BB7
The slender hotel will be built at 32-34 Hill Street on a site currently occupied by a largely vacant 1960s office block.
Rob Morgan, managing director of BLOC Hotels, said: "We're really excited that planning permission for the new BLOC Grand Central has been approved.
"This is a defining movement in the company's ambitious growth strategy. Our first hotel was in Birmingham and we want to continue to invest in the city that the brand was born in."
Glenn Howells of Glenn Howells Architects said: "We are delighted to be working with fellow Birmingham-based company BLOC Hotels on a bespoke building for the heart of the city.
"The building is situated at an important gateway site within Birmingham City Centre and offers the opportunity to define a benchmark for the future regeneration of this part of the city."