Hollingshead, who spent 24 years in senior positions at Laing O'Rourke, is planning to target main infrastructure markets using the contractor's largely direct labour model.
Unveiling the steady growth plan he said: "The strong operating performance across our business gives us the confidence to invest, building a platform for us to double in size over the next ten years.
"We aim to deliver steady growth in revenue from over £648m in 2015 to £2bn by 2025, and improve profitability across a portfolio of services to at least 5% net profit before tax, growing to 10% by 2025."
The firm aims to focus on the core infrastructure sectors of rail, power, water and natural resources, with other revenue generated by other trading activities and regional opportunities.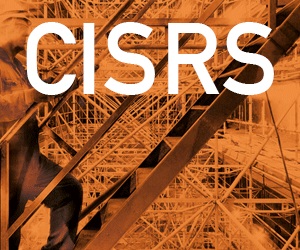 Murphy returned to profit last year after putting a loss-making contract behind it for a fat-fired combined heat and power project in Beckton, East London.
The firm delivered an operating profit of £2.5m last year after running up a near £16m operating loss in 2014, largely down to the problem job.
The firm is hopeful of winning work on the giant HS2 project and is bidding for three major civils packages in joint venture with Laing O'Rourke and Spanish giant FCC.
During the summer it was named preferred bidder in joint venture with Hochtief for the main 23-mile tunnelling contract on a planned £2.4bn potash mine in North Yorkshire.
Hollingshead said Murphy's international business offered opportunity for growth. Presently Murphy holds a 50% stake in Brisbane-based  Murphy Pipe and Civil and Canadian piepeline contractor Surerus Murphy. It also recently acquired a US-based infrastructure contractor and has started contracting operations in that market.
"I anticipate our international business will deliver 15% of the group's revenues by 2025. However, we recognise that although higher margins are available to us in overseas markets, risk management remains a vital consideration," he said.
He added: "As our pipeline of work increases, we need to maintain our bidding discipline and remain strict about our financial hurdles and other key performance indicators.
"I am very positive about the future and there is no reason why we cannot hit all our goals."