It is the first long term supply deal for construction since British Steel was launched on June 1 after being bought by Greybull Capital.
David Hodgkiss, William Hare's CEO said: "We are delighted to have agreed our contract with British Steel, ensuring that we continue to supply market-leading products to our customers.
"The construction market can be very demanding and William Hare, and in turn our clients, demand all the materials we use meet the highest specifications.
"It is also pleasing to be able to support UK manufacturing, however the main reason we are using British Steel is because of the quality of the steel they manufacture."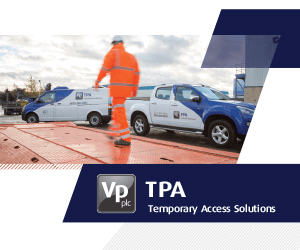 Under the deal British Steel is supplying William Hare with 3,500 tonnes of steel for Multiplex's 100 Bishopsgate tower and 1,000 tonnes for Skanska's 36-storey Scalpel office project on Lime Street, both in London.
British Steel's Commercial Director, Peter Hogg, said: "We're all proud that William Hare selected British Steel to form this type of partnership, it is a great show of confidence in our employees and their capability.
"The sections market is highly competitive so to be working in partnership with William Hare can only be good for both businesses."
The steel is made at British Steel's Scunthorpe site and the biggest sections are rolled at its Teesside Beam Mill.