The vast construction project in Somerset had been criticised over costs as well as national security worries, but will now proceed following a new agreement with French company EDF, the government confirmed today.
Greg Clark, Secretary of State for Business, Energy and Industrial Strategy, said: "Having thoroughly reviewed the proposal for Hinkley Point C, we will introduce a series of measures to enhance security and will ensure Hinkley cannot change hands without the Government's agreement.
"Consequently, we have decided to proceed with the first new nuclear power station for a generation."
He added: "Britain needs to upgrade its supplies of energy, and we have always been clear that nuclear is an important part of ensuring our future low-carbon energy security."
EDF intends to sign agreements with the UK Government, its Chinese partner CGN and supply chain partners at the earliest opportunity.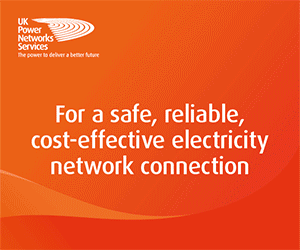 A joint venture of Laing O'Rourke and Bouygues is lined up for the main civils work while a Balfour Beatty/NG Bailey JV has a £460m electrical package.
Kier, in joint venture with BAM Nuttall, has been undertaking site preparation works at Hinkley Point since 2012 and currently has 350 employees working on the project.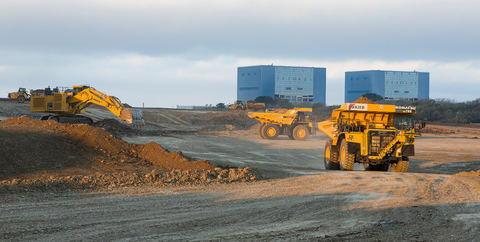 The joint venture is responsible for a range of preliminary works, including excavations of over 5.6 million cubic metres of material, large scale earthworks, the development of complex terracing structures and the creation of an expansive road network.
Kier Group chief executive, Haydn Mursell said: "Today's decision marks a major step in the UK's nuclear renaissance and reflects the country's commitment to a balanced energy strategy including low carbon energy sources.
"We look forward to working with EDF on the pipeline of opportunities that will arise from this project and on further energy projects in the UK in due course."
Construction of Hinkley Point C will create 25,000 job opportunities over the lifetime of the project and during that time a 1,000 construction apprentices will be created. The on site workforce at peak construction is forecast to reach 5,600 people.
The project will bring huge benefits to the UK supply chain.  Work to enable the supply chain to compete for contracts means that EDF now expects 64% of the project's value to be spent in the UK.
This figure has steadily increased as the company worked with British firms to help them succeed in winning contracts. The expectation in October 2013 was for 57%.
Hinkley Point delivery team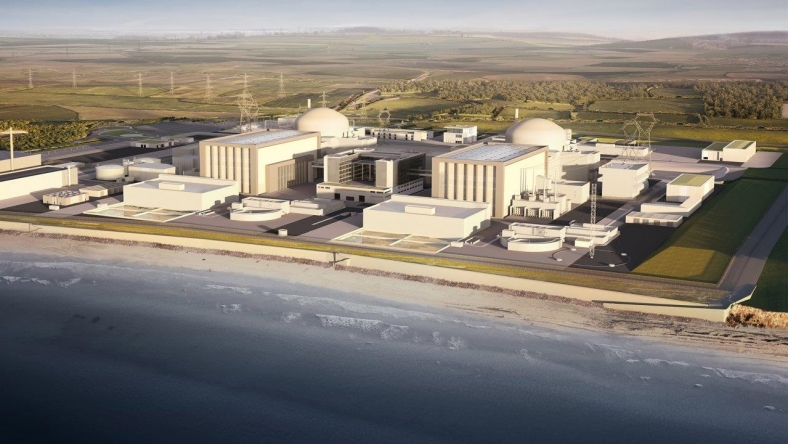 Cavendish Boccard Nuclear (Joint Venture) comprising of Cavendish Nuclear, Bristol and Boccard, Lyon, France – mechanical pipework and equipment installation
ACTAN (Joint Venture) comprising of Doosan Babcock, Renfrew and Crawley, with Axima Concept and Tunzini Nucleaire, both of Paris, France – heating, ventilation and air conditioning*
Laing O'Rourke, Dartford – construction of workers' campus accommodation
ABB UK, Stone, Staffordshire – power transmission
Premier Interlink WACO UK Ltd, East Yorkshire – construction of temporary buildings
Weir, East Kilbride – large pumps for cooling water
Clyde Union, Glasgow – main pumps for feedwater system and cooling water system
Hinkley will be the first new nuclear power station since Sizewell B in 1995.
Others are planned to follow, with Japanese and South Korean firm lining up to help the government meet a nuclear power goal of 14GW by 2035.