The project manager from County Tyrone in Northern Ireland beat 85 other finalists and 10 gold medallists to win the coveted trophy.
Marlow also became the first overall winner to come from a residential category in the competition's 38-year history.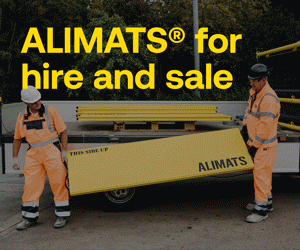 He delivered the Angel Lane project in Stratford on time and on budget despite the start being delayed by two months due to land issues.
Marlow radically revised the build strategy to save two months from the programme.
A notable time saving initiative included switching from a post tensioned to a reinforced in situ concrete frame.
He also selected a new lightweight cladding system that could be installed by scaffold, mast climbers and cradles, freeing up tower cranes for other activities.
Chris Blythe, chief executive of CIOB said: "This has been another extraordinary year for CMYA. In every category we have seen project managers of all ages delivering exceptional projects, mastering multiple challenges, and achieving world class quality with exemplary leadership skills.
"Congratulations to Paul and all our finalists and medallists. You are helping us take our industry to the next level." Luke Engmann, development manager for Unite Students said: "Rather than reporting problems, Paul consistently delivered solutions. His foresight and suggestions enabled us to maintain programme and deliver the scheme in time for 2015 occupation.
"He also led by example on health and safety. The fact that we had zero accidents can be directly attributed to the conscientious work from Paul and his team.
"The project was very challenging in terms of programme, site logistics and budget but Paul's ability to communicate all issues and foster a real sense of teamwork has set the benchmark in terms of stakeholder management and leadership."
For a full list of all the finalists click here
To book your seats and for more information about the Construction Enquirer awards in Birmingham on October 18 click here