The planned 37-storey landmark tower will be the joint venture's first major project in the city and has been designed by Glenn Howells Architects with around 450 high-end flats.
It will be built on the site of the former Tramps nightclub directly opposite Brindleyplace and will also provide around 35,000 sq ft of additional retail, office and leisure space.
The scheme will be delivered by Moda Living, a Caddick construction group joint venture with Generate Land, and will be fully-funded by Apache Capital, the London and Gulf based private real estate investment management firm.
The site was purchased from Bloomcrest, a joint venture between Richardson Capital and Cordwell Property Group, that had drawn up a plan for a 30-storey building at the Broad Street location but was hit by the recession.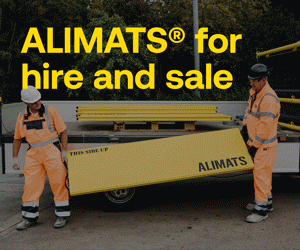 The tower will complement the surrounding architecture of the 'Ridge', Birmingham's designated tall building zone. 
Moda Living and Apache have to date secured a PRS development pipeline of over 5,000 apartments worth £1bn, with schemes planned in other prime city centre sites such as Leeds, Liverpool, London, Manchester, the South East and Scotland.
The JV recently secured planning permission for the £128m 466 apartment Angel Gardens development in Manchester which Carillion is delivering.
Lee Savage, UK Development Director of Moda Living, said: "This site fits in perfectly with our strategy of targeting central locations in major urban areas, where we can deliver high quality rental housing at scale to professionals let down by the buy-to-let market while also supporting on-going regeneration efforts."
He added that the partners were actively seeking sites across the UK's major regional cities.