In a trading update ahead of result for the first half Mitie, the firm said that recent economic uncertainty was currently driving clients to renew or extend larger contracts with existing suppliers including Mitie and to defer investment decisions.
"While we have seen some positive trends and contract awards in the year to date, it is our expectation that the pressures we are facing in our markets will impact our trading results during this financial year ending 31 March 2017, most significantly in the first half. 
"When compared to the same period last year, in the first half we expect revenue to be modestly lower and operating profit to be very significantly lower.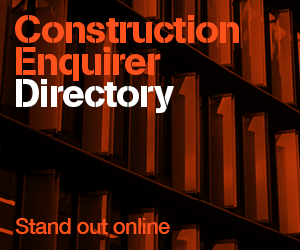 "This is specifically due to a reduction in higher margin project work volumes and discretionary spend by clients, pricing and cost pressure, a deterioration in the trading performance of our local government facing healthcare and property management businesses.
"Operating profit for the full year is now expected to be materially below management's previous expectations as a result of a continuation of the pressures experienced in the first half and further one-off costs of organisational change associated with our cost efficiency programmes, which are expected to total up to £10m in the year."
Mitie's property management business has been badly hit his year by local authority budget pressures and particularly by the statutory social housing rent reductions that came into effect in April.
This has reduced the funding available to local authorities and housing associations for repairs, maintenance and project works.
It warned that start dates for some project programmes have been delayed this year, although the pipeline for this business continued to offer interesting growth opportunities for the longer term.