This week administrators for concrete framework contractor Dunne detailed initial estimates of how much is owed to trade creditors.
Trade contractors and suppliers to the main contracting and plant hire businesses was estimated to be owed £15m.
But frustrated subcontractors claim they are owed much more because because Dunne's accounts department had become snowed under in payment demands just before it collapsed in on 19 July.
Insolvency specialist FRP Advisory is gathering more information from the former directors for a more accurate final estimate but firms say the delay is putting a squeeze on cash flows.
One told the Enquirer: "It's too late for me, my business has already gone under."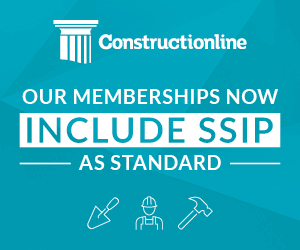 Another subcontractor said: "I'm owed at least four times what the administrator's report estimates. I can't put in my creditor insurance claim until this has been agreed, which is putting my business under pressure."
A third firm contacting the Enquirer said: "Those debts will be well understated as the administrator is still 'ingathering' debt details.
"I know ours was significantly understated at a third of the actual level and I have had another supplier contact me to say the same. I can only say that this must be repeated many times."
Meanwhile, SNP MP Martyn Day has called for a ministerial statement or debate on what steps Government is taking to protect subcontractors from main contractor insolvency on public works.
He told Parliament: "Bathgate-based Dunne had some 600 direct employees and around 1200 subcontractors almost two months on the adverse knock-on effect from this closure on other firms in the supply chain is now fully apparent and is typified by Beattie Contracts from Grangemouth, which has lost £280,000.
"Many other businesses have been affected by this and other closures. Therefore, can we have a ministerial statement or debate in Government time on what steps the Government is taking to ensure better payment standards for contractors."
David Lidington,  Leader of the House of Commons, pledged to send details of the Dunne collapse to the minister responsible .