The contractor also revealed that it had paid out £4.5m to blacklisted workers through the industry's compensation scheme.
After accounting for exceptional costs, underlying profits at the group were up 45% to £125m on revenue up by a quarter to break through the £4bn barrier.
Haydn Mursell, chief executive, said: "In this financial year we have made substantial investment in the consolidation and evolution of the group generating exceptional costs; whether that's the integration of Mouchel, or reviewing parts of the business that don't meet our financial hurdles.  But this investment gives us a solid platform for growth moving forward. 
"The results reflect the group's ongoing strength in core contracting, with the construction division revenue hitting a record high of £2bn, while maintaining one of the strongest margins in the sector at 2.3% and a dominant geographical footprint as the UK's leading regional builder."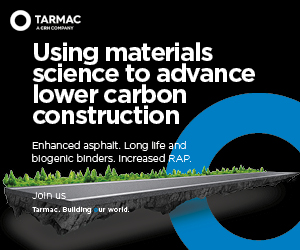 He added that the rest of the group had also performed well, with the services division now accounting for 50% of group profit, following the Mouchel acquisition. 
"We can now leverage a group, which is shaped to respond to some of the strongest and most enduring market opportunities, whether this is major infrastructure project delivery like Hinkley Point, or service provision as the UK's leading highways maintenance and management provider or delivering as one of the country's biggest mixed tenure developers or core contracting in our role as the UK's leading regional builder,"said Mursell.
During the year Kier streamlined its portfolio of businesses cutting staff numbers by 4% with in excess of 850 roles being removed after the amalgamation of several  management teams as well as the successful integration of Mouchel.
Mursell said that the Mouchel businesses were now performing well with the combined strategic highways and local authority highways maintenance businesses delivering efficiencies, ahead of expectations.
Kier said that it was advancing plans to sell the Mouchel Consulting arm, which employs around 2,000 consultants and back office staff, as its focuses on core construction, property and services activities.