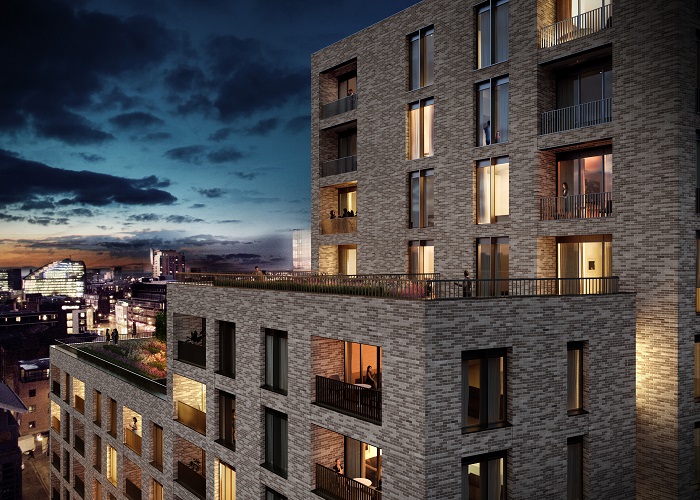 M&G Real Estate is to finance the £28m project to build 135 homes at 97-105 Port Street in the Northern Quarter.
Builder John Sisk is one of two firms in final negotiations to sign a 20 month contract to build the eight to 14 storey which will be completed in summer 2018.
Designed by Tim Groom Architects, the homes are mainly one and two bedroom apartments, with a communal roof top garden and balconies.
M&G Real Estate head of residential investment, Alex Greaves said: "This investment marks our entry into the strong regional market in the North West, further extending our significant engagement in the UK private rented sector, which includes partnerships and deals with house builders Crest Nicholson and Telford Homes.
"This takes M&G's residential property commitments to around £545m of committed capital on behalf of UK and international investors, including pension funds, insurance companies and local authorities.
"We are confident that the build to rent sector offers long-term growth potential with considerable diversification benefits for investors."