The firm has been working under a early contractor involvement deal since early this summer on the development phase of the planned £120m station overhaul.
Detailed design work is now expected to get underway before the end of the year with Costain earmarked for the design and build contract.
The project would be another trophy in the contractor's growing portfolio of stations for Network Rail which has seen major schemes like Reading and London Bridge station upgrade build the firm's expertise and turnover.
A complete funding deal for the project must still be finalised by Network Rail, Gatwick Airport and the Department of Transport.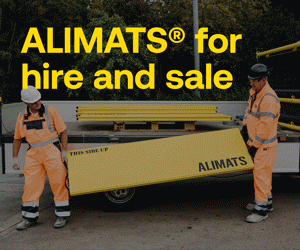 But already Network Rail and the airport have each announced they will contribute £30m to the project.
A spokesman for Network Rail said: "Network Rail is working with Costain to develop a new station at Gatwick Airport.
"Costain is working through early GRIP 3 and we will be moving into GRIP 4 on the project.
"At this point, given the early stages of the development, it's not possible to put a cost on the scheme, or a value to Costain's contract."
The redesign at Gatwick will transform the station and passenger experience introducing a vaulted transparent roof to create an impressive new transport gateway for the airport.
Improvements to the new station include doubling in size of the concourse area to reduce congestion with more escalators and lifts fitted to improve access to all platforms.
This major station upgrade will be delivered alongside a significant increase in capacity on rail services through Gatwick, between Brighton and London, as a result of committed and planned enhancements.