UPP will now raise the £80m required for construction and handle the design, construction and operation of the scheme.
The 43-year partnership between the University and UPP will provide a further 1,450 students with a room, helping to meet the growing demand for high quality, on-campus accommodation.
Subject to gaining planning permission, construction is set to begin in May 2017 with work due to be completed by the end of 2019.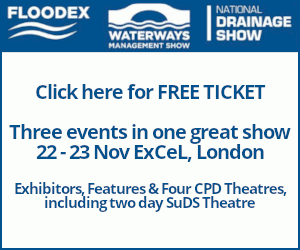 Sean O'Shea, group chief executive of UPP, said: "We are committed to driving investment into the UK's higher education sector and plan to invest a further £1bn into universities over the next two years."
The proposed development will be situated on the west side of the campus, close to the £28m Health Campus currently being built by Interserve.
Nine accommodation blocks will form around a central plaza at the top of a 'street' with a newsagents and a central recreation area with a café.
This latest partnership boosts UPP's portfolio to around 31,500 rooms through long-term partnerships with 15 leading universities across the UK.
Once the transaction is complete, UPP will have invested £2.2bn in universities across the UK since 1998.
The around £130m investment is in addition to the University of Hull's £200m strategy to provide an "outstanding" experience for its students, which includes new and refurbished buildings, IT structure and student services.