The new partnership will see Bechtel project manage Gatwick's second runway programme should the Government give it the green light.
The airport hopes confirmation of a 2025 opening date will give it the edge over Heathrow, which has said a 2023 opening date is possible, ahead of the Government's long-awaited decision on which it will back.
For the past two years Bechtel has been working with Gatwick Airport on developing a robust delivery programme, execution plan and logistics strategy to support the on-time delivery of a second runway and midfield terminal.
As part of this planning work, Bechtel has confirmed that expansion at Gatwick Airport is low risk and benefits from minimal critical interfaces with existing infrastructure  – making it deliverable by 2025, with a government decision this year to expand Gatwick.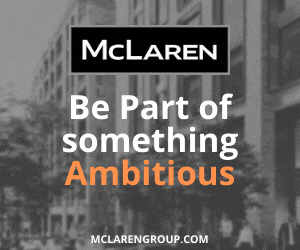 Architect Sir Terry Farrell has also been working on shaping Gatwick's vision of a new runway and terminal facility for a number of years – and will work with Bechtel to bring the project to fruition.
Gatwick Airport CEO Stewart Wingate said: "Bechtel is a global leader with a strong track record in delivering significant infrastructure projects and we look forward to working together to deliver the UK's next runway.
"Gatwick expansion can happen quickly because it is simple and low risk with a dramatically lower environmental impact."
Bechtel's General Manager for Infrastructure – EAM, Amjad Bangash said: "We are delighted to be confirmed as Gatwick Airport's partner for the second runway programme.
"We have provided Gatwick with robust plans for a second runway and are confident that this low risk project can be built to the highest quality, safely and sustainably – and that it can be operational by 2025."