The construction giants want to see tax credits for contractors who spend heavily on R&D.
A report from Balfour and Vinci also calls for more collaboration down the supply chain so firms of all sizes are encouraged to innovate.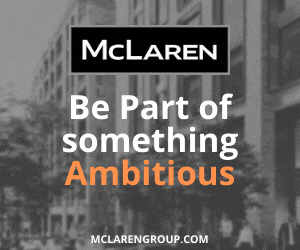 It states: "Contractors should be treated as partners in the delivery of mega projects: this is more likely to drive the delivery of high quality projects to time.
"Contracts should therefore be based on a set of common interests with well-defined payment structures and a balanced mix of incentives and penalties, rather than a position where fixed-price contracts, risk transfer, lowest-cost tendering and adversarial relationships are the norm."
Balfour and Vinci also want to see all mega projects follow the example of Crossrail and develop an innovation strategy.
And clients are also urged to work with contractors rather than hit them with penalties for job delays. The report states: "We believe that contractors should be treated as partners  when completing mega projects and that there is, in some cases, more that clients can do to drive innovation in key schemes.
"In our experience, rather than draconian  contracts which penalise contractors for delays, it would  be better to base contracts on a set of common interests, with a well-defined payment structure and a balanced  mix of incentives and penalties."
For more details of the report click here