Chairman Bill Robertson predicted a fundamental business model shift as he unveiled another year of strong profit growth to March 2016.
He predicted further upward pressure for healthier main contractor margins would result from greater involvement of private sector funders in the industry.
Robertson said: "Due to the changing source of funders in our market the group board believes that healthier margins in our sector will be a requirement of participation by funders to major projects and businesses.
"Our group companies therefore will continually focus on a growing return on capital and improving risk profile in our projects in preference to growth in volume.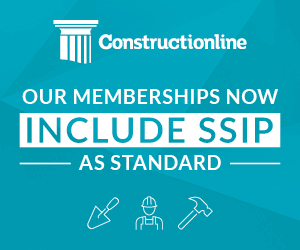 "Indeed, in construction, if the intended project bank account process promoted by the public sector is pursued across the industry, the additional profit element required to operate such a scheme will require a rebalancing of margins within the industry."
Over the year Robertson nearly doubled pre-tax profits to £21m on record turnover of £453m, while building its strongest ever forward order book at £2bn.
The group is now planning to double turnover over the next five years.
More than £100m of revenue is presently generated in England where the diversified Robertson Group has been steadily building its presence with a new Yorkshire and East Midlands office in Sheffield.
Robertson said the group had seen continued and sustainable growth across its 19 diverse infrastructure-based businesses, most notably in its construction, house building and partnership homes businesses.
Over the last 18 months the fast expanding group has taken on over 600 staff taking total headcount to nearly 2,000.
This year it aims to recruit a further 100 staff as it maintains a focus on using direct labour to maintain competitive advantage in the current skills crisis.
Partnership homes grew strongly and has now secured contracts to deliver over 2,500 homes over the next five years in Scotland. The firm also formed a partnership homes business in the North of England.
The group also expanded its offering in building services, civil engineering and rendering and roofing over the last 12 months.
Robertson Capital Projects, the group's investment business, has successfully utilised its strong group working approach by involving its sister businesses in construction and facilities management to secure preferred bidder status for the delivery of a new £62m hospital in Kirkwall for NHS Orkney.
The investment will be run on 30-year concession commencing on financial close, which is anticipated in February 2017.
The homes business is operating on eight sites in Scotland including new developments in Dunbar, Strathaven and Mid Calder in Central Scotland. Robertson Homes also plans to develop quality family homes in the North of England, with four sites identified.