The group will now spend £17m on downsizing while also developing other parts of the RMD Kwikform global business. In the UK, Interserve said it now plans to invest in the UK ground shoring business to make it the number one player.
Interserve said it aimed to retrench activities in less well performing country's while expanding in more profitable markets .
This strategy will see RMD Kwikform redeploy equipment around its key markets saving £5m in planned capital spend over two years. Interserve chief executive Adrian Ringrose said this shake-up would improve profitability by around £1m a year.
Interserve decided to review its options for the RMD Kwikform business in February after several years of strong growth.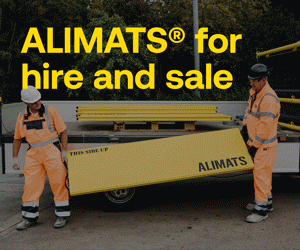 Last year the business contributed nearly a third of group operating profit and over 15 years has achieved 8% compound annual growth.
A statement this morning from Interserve said: "Through the strategic review, the board has concluded that we remain the best owner for RMDK and that retaining RMDK as a core part of the group, with an updated strategy, best maximises value creation for shareholders.
"While some of our end markets face some near term uncertainty, the structural drivers for global infrastructure remain strong."
Ringrose said he was confident the business could deliver sustainable margins above 20% through the construction cycle in the future.