The firm said this morning that it aimed to start a £60m construction programme next year.
The Tottenham project involves demolition of an existing building and construction of a main 22-storey building, an asscoiated seven storey plinth building and four townhouses.
Designed by architects John McAslan + Partners, Apex House will deliver 163 new homes – 104 private rented, 59 affordable at discounted market rents. Hoare Lea is the M&E consultant on the project.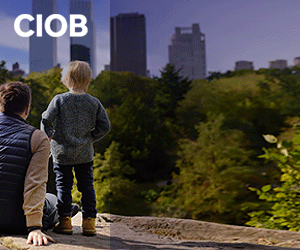 Apex House is adjacent to Grainger's Seven Sisters Regeneration scheme, which has planning consent and will deliver a further 196 rental homes, following a Compulsory Purchase Order process which is currently being undertaken by the London Borough of Haringey.
Last month Grainger secured the former Yorkshire Post site in Leeds city centre for £40m.
This scheme will comprise 242 purpose-built rental homes over 18 floors with 72 car parking spaces.
The £40m forward purchase agreement hinges on landowner Stirling Investments securing detailed planning consent and successful completion of the development.