The commission will come into force in January 2017 with Sir John Armitt acting as interim deputy chair.
Its role and powers will be set out in a charter detailing the Government's clear commitment to its independence.
The move follows weeks of uncertainty over the future of the Commission after it was omitted from a Bill to put the body on a statutory footing.
The Chancellor said he would now kick-start talks with stakeholders for ideas for the commission's next in-depth study, following successful reports which identified the benefits of Crossrail 2, transforming Northern connectivity and smart power.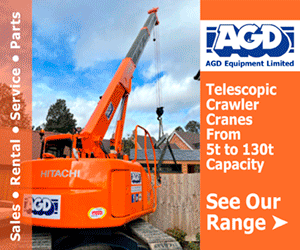 The next study is set to be announced later in the year.
An open competition will also now be held to find the commission's first permanent chair and new additional commissioners to boost the team and take forward its work.
Today's announcement builds on the commitment of some £100bn of investment in infrastructure during this Parliament – which includes the greatest transport improvements in a generation as spending will be increased from £40bn to £61bn.
Chancellor Philip Hammond said: "Today I have set out how we are putting the National Infrastructure Commission at the very heart of our plans to ensure Britain's infrastructure is fit for the future.
"It will independently define our long-term infrastructure needs and help prioritise, plan and ensure value for money as this investment creates a modern Britain – fit to take on the world."
Lord Adonis, Interim Chair of the National Infrastructure Commission, said: "The National Infrastructure Commission was established to transform the way we plan and deliver major infrastructure projects in this country through expert analysis, long-term thinking and strategic advice.
"Today's announcement is a big step towards providing the commission with the independence it needs to do the work. Now it is vital that we get the details right to ensure that the NIC has everything it needs to get on with the job.‎"