Its ambitious office closure and relocation plan is expected to generate up to £900m of fit-out work over the next seven years.
This will offer opportunities on a mix of small to large, and simple to complex fit-out projects across the country for a select list of preferred contractors.
Ahead of setting up the new framework, the civil service office estate and HMRC are holding a joint client industry day in London on 25 October to set out their plans to industry.
The Government Hubs Programme aims to reduce the Government office estate from 800 buildings to around 200 by 2023. These will be centralised into 18 to 22 strategic hubs, located in major city centres.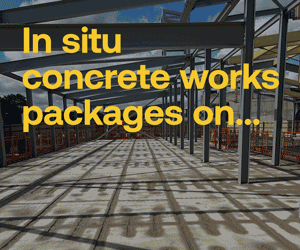 Separate to this plan, the HMRC is planning to rationalise its 170 offices into 13 new regional centres, equipped with the digital infrastructure and training facilities.
Earlier this year Turner & Townsend was brought on board by HMRC to deliver a full range of advisory services, from project and supply chain management to communications and stakeholder management.
Interested firms need to email Lesley Bond at the Cabinet Office government procurement unit for a market sounding questionnaire and details of the event by 20 October 2016 at the latest.