Gary Kipling has just joined as production manager of structures from Hambleton Steel, completing five hires of key people since the spring.
The new line-up to focus on structural steelwork for large buildings includes: engineering manager Patrick Jackson, senior projects manager Andrew Limbert, construction manager Guy Laws and proposals manager Steve Quinney.
Together they bring in experience from a wide range of projects including The Shard in London and the Emirates Towers in Dubai.
Tim Outteridge, international sales director at Cleveland Bridge UK, said: "Alongside our broad experience in the design and production of bridge structures, Cleveland Bridge has extensive experience in building structure and infrastructure developments.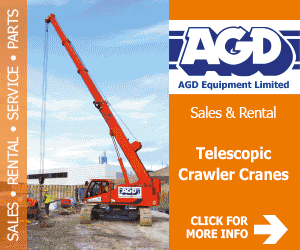 "Expanding our Building Structures Team with experienced engineering professionals from both the UK and international will enable us to increase our presence in this growing marketplace.
Jackson joined from William Hare UAE where he worked as engineering manager on high profile projects ranging from the extension to the Mall of the Emirates in Dubai and Zayed University in Abu Dhabi.
Limbert joined in May, after previously working with Severfield UK on the redevelopment of Kings Cross Station in London.
Proposals manager Steve Quinney, who previously worked for TEMA Engineering and Rowecord Engineering, has been involved in steelwork elements of developments at the British Museum, The Cardiff City Stadium and Swansea City FC's Liberty Stadium.
Guy Laws also joined Cleveland Bridge as construction manager back in the spring after working as site manager for Severfield.