The firm has been confirmed as civils contractor for the Parc Adfer incinerator in Deeside just two months after securing a similar deal for the  Kemsley combined heat and power facility in Kent.
Its latest win brings the firm's running total of waste to energy plants to thirteen, making it the country's most successful civil contractor in this specialist sector.
US energy-from-waste developer Wheelabrator is again the main client and plans to build a 200,000 tonnes per year capacity plant as part of an £800m long-term contract with five councils in North Wales.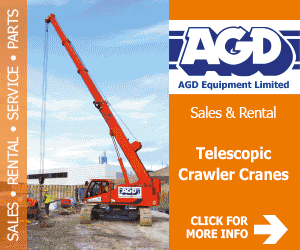 CNIM Group is its engineering procurement construction contractor which in turn has selected Clugston Construction to lead the civil engineering works.
Businesses from across North Wales are invited to a meet the buyer event ahead of construction of the Parc Adfer waste to energy plant in Deeside.
All three companies are attending the event in November for a construction start before the end of the year.
Connah's Quay meet the buyer event
Thursday 3 November  in the Main Hall at Deeside Sixth, Coleg Cambria, located at Kelsterton Road, Connah's Quay, CH5 4BR from 07.30 and 18.30. Businesses wanting to attend must register on the website  before Friday 28 October.
Parc Adfer's senior project manager Apo Sarandidis, said: "We're looking forward to learning more about the depth of talent and experience that businesses in the North Wales region and beyond can offer the Parc Adfer project."
Parc Adfer will divert waste from landfill and instead use it to generate clean, renewable energy, enough to power an estimated 30,000 homes.
Inert ash from the facility will be recycled and reused in construction, while metals will also be removed and recycled – the combination of these factors will increase recycling rates in North Wales by up to seven percent.