The £16bn scheme will now go-ahead for consultation in the New Year.
Transport Secretary Chris Grayling said: "I am proud that after years of discussion and delay this government is taking decisive action to secure the UK's place in the global aviation market – securing jobs and business opportunities for the next decade and beyond.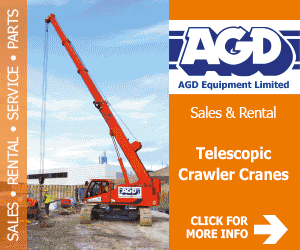 "A new runway at Heathrow will improve connectivity in the UK itself and crucially boost our connections with the rest of the world, supporting exports, trade and job opportunities.
"This isn't just a great deal for business, it's a great deal for passengers who will also benefit from access to more airlines, destinations and flights."
The third runway will be funded with private sector cash from Heathrow Airport Ltd.
The airport has also pledged to spend £700m on noise insulation for nearby properties.
John Holland-Kaye, Chief Executive of Heathrow Airport said: "Today, the team at Heathrow start the important work to deliver the vital new runway that the UK needs to compete in the world.
"A new runway will open trade routes and create jobs up and down the UK. Heathrow will play a key role in making our country stronger and fairer for everyone.
"We look forward to working with Government, businesses, airlines, the CAA and our local communities to deliver an airport that is fair, affordable and secures the benefits of expansion for the whole of the UK."
The airport's expansion team includes Arup, CH2M, Mace and Turner & Townsend.
The team is expected to be 100-strong within a year as it battles to get building work underway by 2020 despite planning hurdles and anticipated legal challenges.
Keith Cannin, managing director of aviation at Morgan Sindall said: "We are delighted that the Government has made the decision for Airport expansion in the south east  and rubber-stamped the Heathrow proposal.
"Morgan Sindall looks forward to continuing its support for Heathrow Airport Limited in the coming year or so when Parliament makes its crucial vote."
Paul Drechsler CBE, CBI President, said: "A new runway at Heathrow is really fantastic news, especially as the country has waited nearly 50 years for this decision.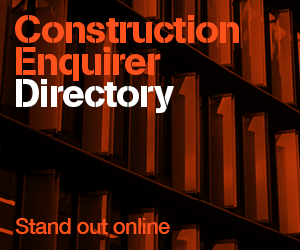 "With contracts to tender for, apprentices to recruit and supply chains to build, this decision must be taken forward swiftly, giving businesses the confidence to invest.
"Our aviation capacity is set to run out as early as 2025, so it's crucial we get spades in the ground as soon as possible to reap the benefits for jobs and growth, precisely when the country needs them most."
Lord Adonis, Interim Chair of the National Infrastructure Commission, said: "Today's decision is a long overdue step in the right direction.
"It has been clear for decades that the UK needs additional airport capacity in the South East to remain open and competitive on the world stage, yet for far too long political indecision has prevented this.
"If the UK is to deliver world leading infrastructure this culture of dither and delay must come to an end.
"We must replace years of political deadlock with clear eyed analysis, long-term planning and strategic decision making.
"Today's decision rightly follows the evidence, and Sir Howard Davies' expert advice – now it must be taken forward as quickly as possible."