Blakeway was deputy mayor for housing at the Greater London Authority between 2008-2016, working closely with the then Mayor Boris Johnson to formulate and deliver London's housing strategy.
After leaving the GLA, he spent several months at No 10 Downing Street advising the Cameron government on housing policy.
In his new role, Blakeway will provide strategic advice to support Willmott Residential's push to increase development volume across London in partnership with local authorities and other land owners, especially in growing its build for rent business Be:here.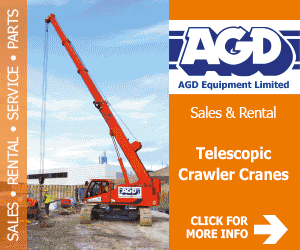 Nic Simpkin, chief executive at Willmott Residential, said: "Ric brings a tremendous breadth of knowledge of housing with a proven track-record for unlocking opportunities to deliver significant numbers of homes while at the GLA.
"He will help strengthen relationships with key partners and we'll benefit from his insight in planning and policy across the country.
"This advice will support our goal to regenerate more estates and turn brownfield sites into thriving new communities. Ric will also be supporting our efforts to develop in partnership with local authorities and housing associations on a more national basis."