The rebranding from Willmott Dixon Partnerships forms part of a fresh strategy to give the senior management team greater operational autonomy to grow the company outside its core social housing market.
Willmott Dixon revealed plans to sell the business earlier this year, but abandoned the sale when it failed to find a suitable buyer.
The £145m turnover business provides repairs and maintenance services to local authorities and housing associations across the country, with its team of 1,400 directly employed engineers undertaking over 400,000 repairs each year.
It also provides planned cyclical work to support programmes of estate renewal and property asset investment.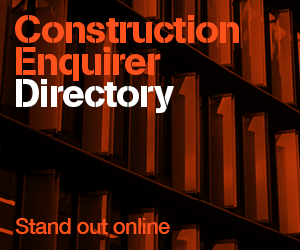 Managing director Mick Williamson said: "We have strong ambitions for growth and this means that now is the right time to create a new stand-out brand to become recognised as a leader in property maintenance across all sectors, not just housing.
"Fortem reflects these aspirations by heralding a new era for our business as we continue to invest in ensuring we are 'best in class' for our existing customers, while giving us flexibility to plan ahead for expansion with new customers."
The company is currently responsible for repairs, maintenance and cyclical work on over 110,000 homes, working as a key partner for local authorities like Birmingham City Council and Rotherham Metropolitan Borough Council, plus housing associations like Midland Heart, Metropolitan, Orbit and Paragon.
To coincide with the new name, Willmott Dixon Partnerships' sister company Willmott Dixon Energy Services will be drawn into the Fortem brand to extend the services and skill-sets of the business.
Willmott Dixon Energy Services works in cities like Oxford, Hull and Bristol to better insulate thousands of older homes and make them healthier places to live.