The decision to recommit to building the 10-storey HQ makes it the second tech giant firm to decide to go-ahead with new headquarters plans in the wake of Brexit.
In September, Apple announced its decision to base its HQ in the Battersea station redevelopment.
Google's new building is designed by Heatherwick Studio and Bjarke Ingels Group and replaces previous plans to be delivered by BAM Construction that were suddenly withdrawn in 2015 for being too boring.
The new 650,000 sq ft complex will make up more than half of the company's complete King Cross campus.
Big London builders Lendlease, Mace, Multiplex and Sir Robert McAlpine are in the hunt for the major contract and submitted initial bids last week.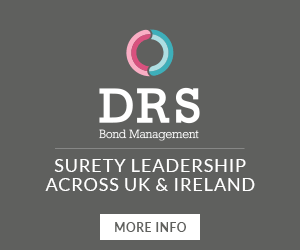 Presently it occupies one 380,000 sq ft development at 6 Pancras Square and is due to move into a second leased building, now being built by Carillion, in 2018.
Chief executive Sundar Pichai, said: "Here in the UK, it's clear to me that computer science has a great future with the talent, educational institutions, and passion for innovation we see all around us."
"We are committed to the UK and excited to continue our investment in our new King's Cross campus."