Interserve revealed it had been served with a notice of termination of contract on Tuesday after the project has been beset with technical problems causing serious delays.
Construction of the £154m Glasgow Recycling and Renewable Energy Centre project began in 2013 with the site originally due to start operations earlier this year.
But in May, Interserve revealed the project was seriously delayed and it was setting aside a £70m provision at its construction division due to technical problems on the job.
Many of Interserve's problems stemmed from three supply chain company insolvencies during construction, the largest of which was gasification technology supplier Energos.
Commissioning of the project started in May this year, but the project has not been handed over yet.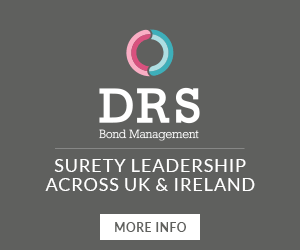 Alan Cumming, Capital Projects Director for Viridor, said: "While commissioning is now well underway, our contractor Interserve has continually and repeatedly failed to meet delivery milestones. 
"Viridor has made every effort to avoid this highly regrettable action.  That said, against a backdrop of Interserve continuing to report further delays, Viridor is no longer able to tolerate further impacts on this important environmental project."
He added: "We are liaising with key stakeholders to encourage Interserve to offer every support to their employees and affected supply chain.  
"Following formal legal termination of our contract with Interserve, we will move to implement a full, professional delivery team, mitigating where possible impacts on the existing supply chain."
The 200,000 tonnes per-year capacity facility is being built at an established waste facility in Polmadie and is the cornerstone of a waste treatment contract worth £254m between Viridor and the local authority.
In a statement Interserve said: "We are assessing the implications of this development with our legal advisers and will issue a further update in due course."